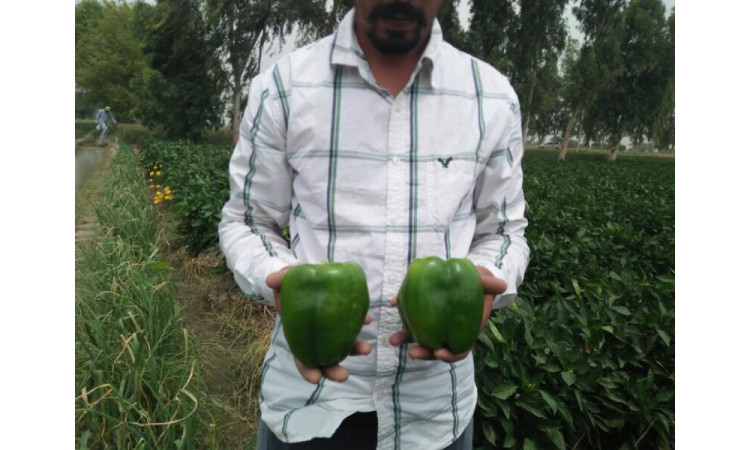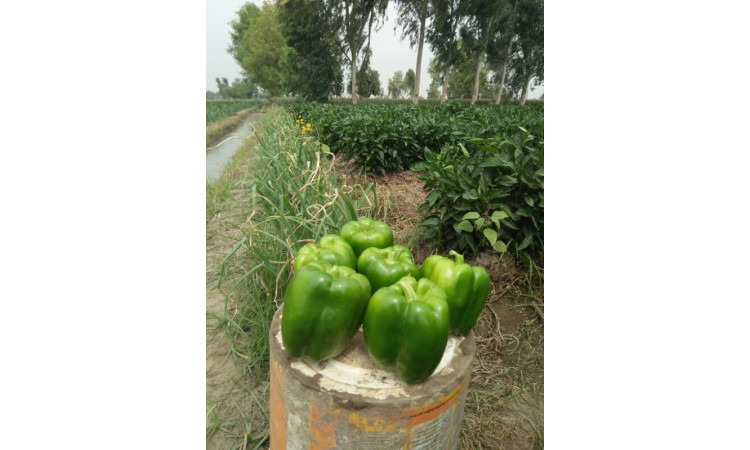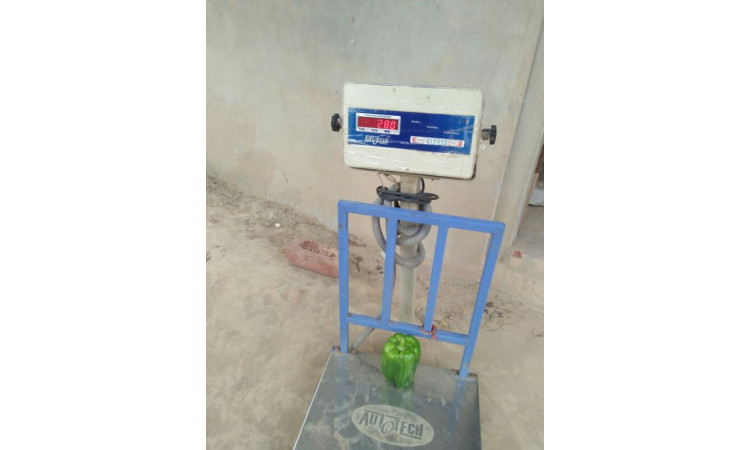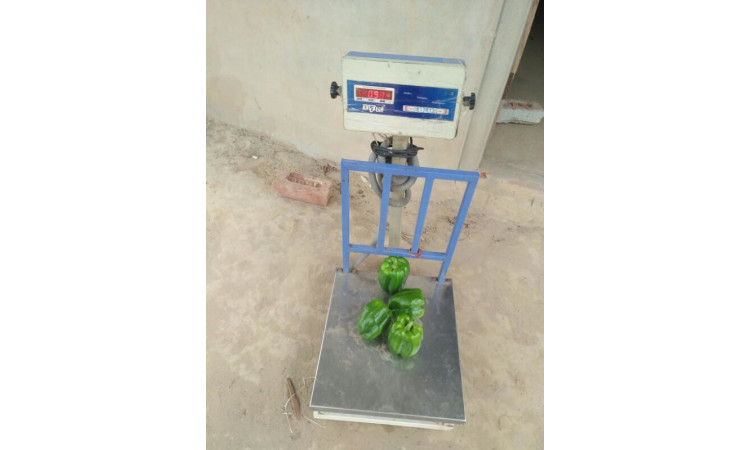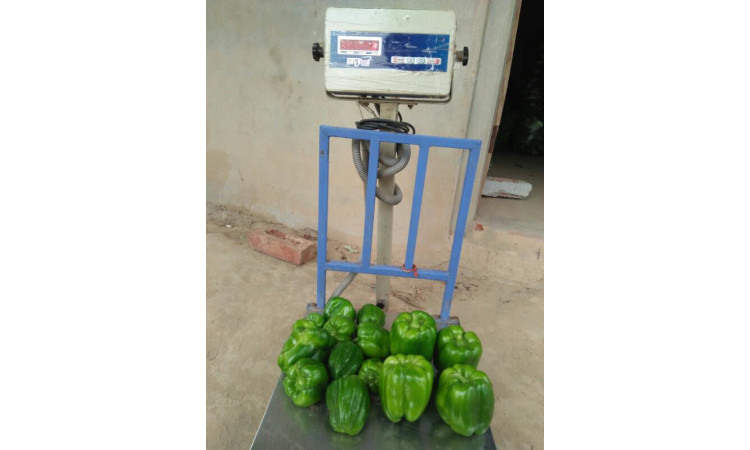 Gagandeep Singh is carrying on the family tradition of growing capsicum using the STEP System in his village. He has just picked the first crop of the season and he is proud of the fact that he has been able to harvest a consistently high quality crop which fetches a premium. He narrated how dealers vie to be the first to buy his produce whenever he goes to the local mandi.

His first picking yielded 400 kgs of gleaming, beautiful fruits per acre, fetching Rs 14/kg. He harvests every 5 days and over a six month period expects to harvest over 30 tons per acre this year. His expected income, Rs 4.50 lacs per acre with lower costs of cultivation with almost no application of chemical pesticides.

Today he is busy sharing his success with his friends and neighbours and most farmers in the village are now happy to use the STEP System on not just capsicum but rice and wheat as well.