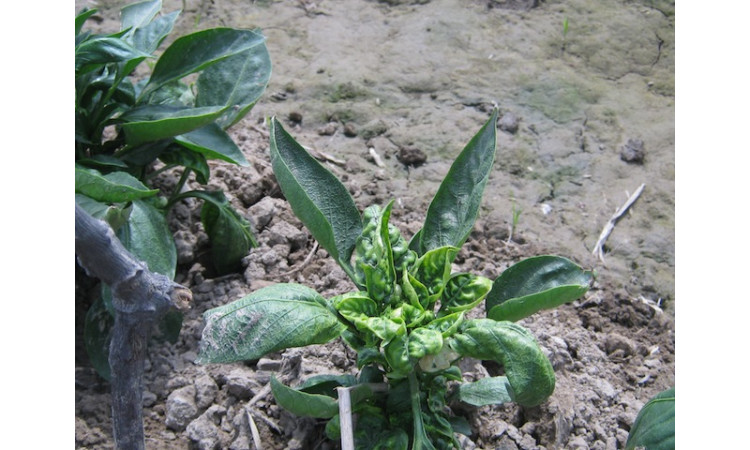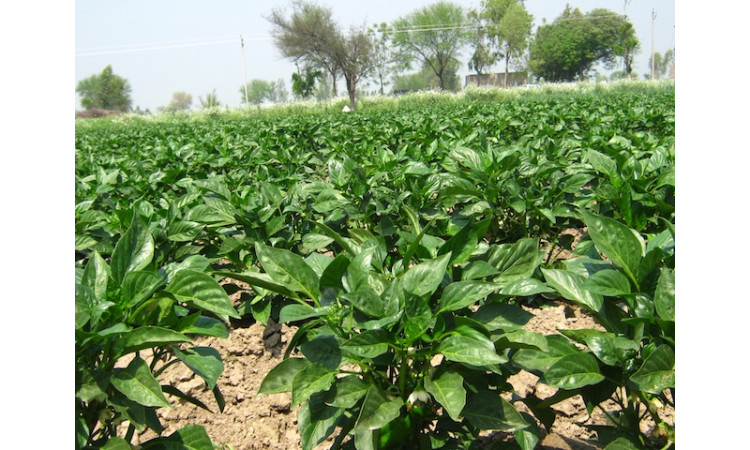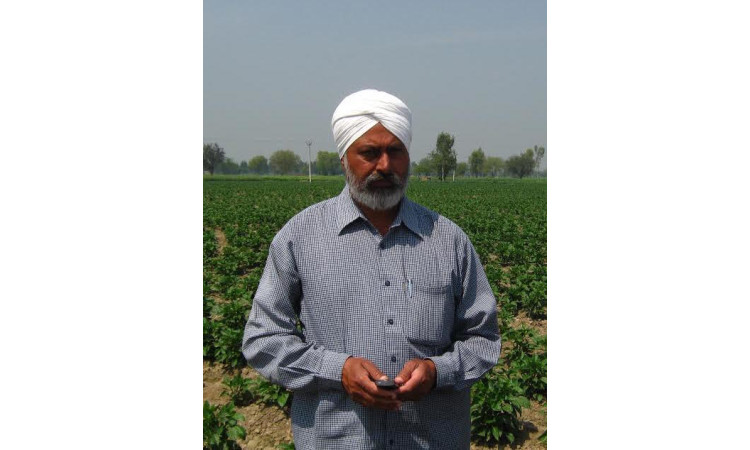 The village of Lalliana near Raman Mandi had been famous in the region for growing capsicum. Each year over 300 acres of the crop was traditionally grown in the village. However, virulent strains of leaf curl virus together with soil borne fungal pathogens like Rhizoctonia, Fusarium and Phytophthora had decimated the crop and farmers had been forced to grow cereals which at least offered some returns. By the year 2010, the area under capsicum had declined to a mere 35 acres.
As can be seen from the picture, the leaf curl virus causes severe stunting of the crop and can lead to crop losses of 100% because even if the plant were to put forward a few flowers, the fruits are distorted and not marketable.
Sequoia entered with our STEP system in 2011 and showed farmers how these diseases could be managed with a combination of our Biofertilisers like Biovac, Regalis Granules, Bheema, Regalis Liquid together with Helios and Ek Boond. By 2012 farmers had become confident and the area increased to about 100 acres, by 2013 the village had regained its lost glory and farmers had started growing capsicum on over 300 acres of land once again. Not just that, yields have reached a stunning 30 tons per acre and farmers are raking in as much as Rs 300,000 per acre (about USD 5000/acre) for their crop which is of a uniformly premium quality. All this has been achieved with a steep decline in the use of chemical pesticides. The farmers of this village will collectively take home Rs 90 million ( about USD 1.5 million) from their fields with just this one crop this year.
New television sets, cell phones and tractors are now being purchased by farmers and the spring in their steps is evident. A prime example being seen here like farmer Gurmail Singh who had almost given up his hopes on the crop not so long ago and is now growing 4 acres of capsicum, an epitome of new found confidence.
Their example is now being followed by farmers in other neighbouring villages as our small initiatives towards a truly green state of Punjab without the ills of chemical side effects begins to take root in one village after another, true to our vision and mission of helping farmers improve their profitability of operations while being conscious about the need to preserve our environment.