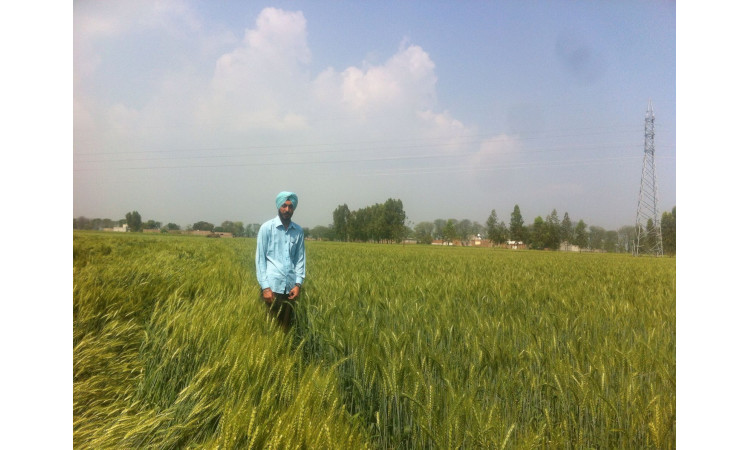 Yadwinder Singh a progressive farmer from village Dingo in Punjab had experienced the destruction of his wheat crop last year due to unseasonal rain.
He had heard about the relief from destruction some farmers had obtained using our STEP System, but he was skeptical.
However the fear of unseasonal rains and memories of his losses has made him careful. This time, considering the low cost of treatment and the numerous benefits the STEP System provides; he decided to try it anyway.
March 2016 witnessed wind, rain and even hail and Yadwinder was worried. He needn't have been. Next morning when he visited his field, he heaved a sigh of relief. While his neighbour's field had been flattened by the downpour, his field stood tall and straight - it had withstood this calamity.
He knew then, that the trust he had reposed in a progressive, new system of farming had been repaid in full.