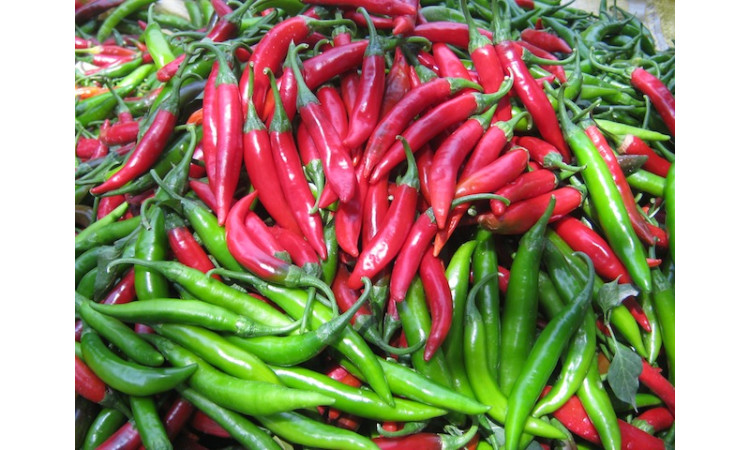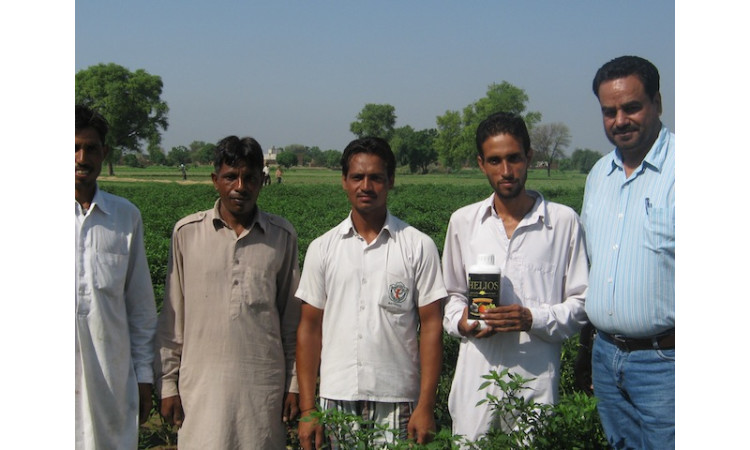 Farmers in the village of Gihri Butter near Bathinda had traditionally grown green chillies for supplying to the nearby city. This crop was grown over 250 acres in this village but over the years, farmers faced the onslaught of deadly soil borne fungi which decimated their yields. They tried all possible fungicides available in the markets but the disease would recur in a more serious form after every application of chemical fungicides, this rendered the cultivation of this hitherto profitable crop, unviable. This saw the decline in acreages of chillies in this village to just 20 acres.
So apprehensive were they of soil borne pathogens, they found it more prudent to buy seedlings from outside at a much higher cost, rather than risk growing their own which would inevitably die due to these virulent pathogens. Low profits meant they were unable to educate their children well and were indebted to local money lenders even to buy their daily essentials.
Most of the farmers growing this crop were small farmers and were unable to make ends meet and had reached the end of their financial limits and were in a desperate situation. We entered the village under these trying circumstances and set about working with some of the small farmers urging them to continue growing chillies on small acreages, a case study of one small farmer is presented below.
Jeeta Singh, used our products Biovac, Regalis Granules, Helios and Regalis liquid regularly on one quarter acre of his chilli crop in the kharif season of 2013. He has been able to harvest more than 3.2 tons of green chillies on this small patch which was yielding profusely when all the neighbouring fields had dried up. In fact he took 3 extra pickings from his crop afterwards when his neighbours had uprooted their crop and took home another 1.5 tons. The farmer informed us that he harvested chillies worth Rs 70,000 (about USD 4500/acre) from his quarter acre crop an unheard of figure and beyond his wildest dreams. Not only did he get higher yields, he observed profuse flowering of his crop, reduced flower and fruit dropping and a very high quality of the produce which fetched him a premium over his neighbours.
This year Jeeta Singh has gained the confidence in the products of Sequoia Bio Solutions so much that he now plans to grow chillies on 2 acres of land. He has shared his knowledge and experience with all other farmers in the village and it is expected that the farmers of Gihri Butter will now be able to grow chillies on over 200 acres of land next year. So confident are they now that they have decided to grow their own nurseries and not rely on plants sourced from outside since they cannot be sure of the varietal purity.
If they follow our tried and tested STEP process, the farmers of this village would collectively harvest Rs 56 million worth of chillies in 2014 from 200 acres (over US $900,000), enough to help them educate their children and lead a far better quality of life free from debt and face the future with confidence.