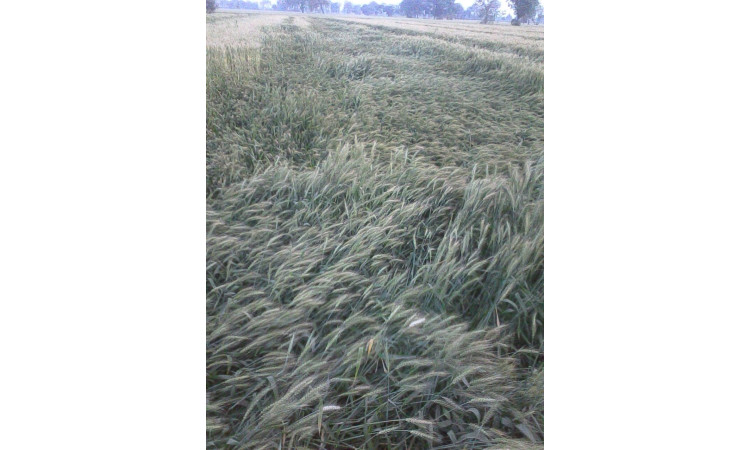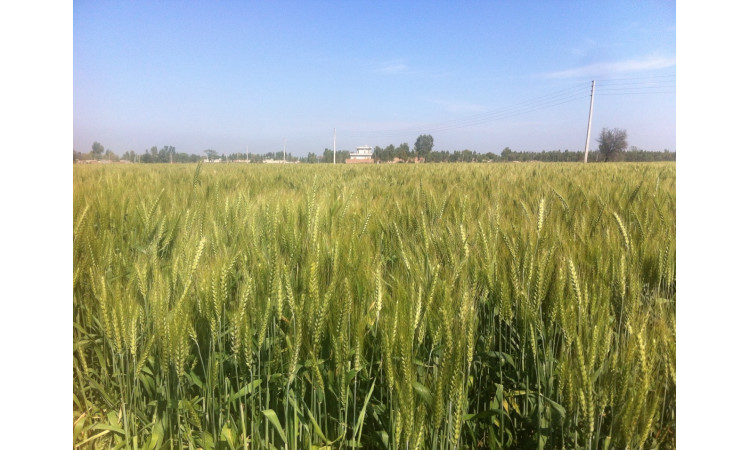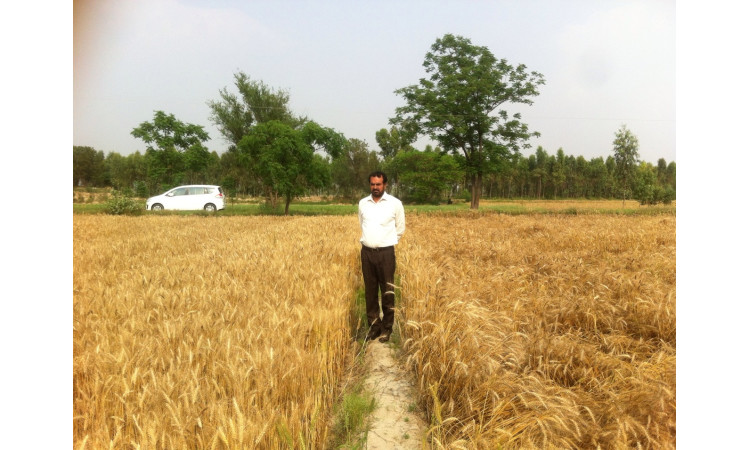 Jhok Sarkari village near Faridkot in Punjab is a village like many others all over India which suffered badly from unseasonal rains in April 2015. The maturing wheat crop in the village had seemed to be doing well and farmers were looking forward to the harvest festivities of Baisakhi with eager anticipation, when disaster struck. Repeated spells of rain accompanied by wind destroyed the wheat crop.
When the rains stopped, farmers visited their fields to take stock, to their dismay large swathes of their crop had been flattened and was lying soaked in the fields. The wet grains attracted fungus and turned black, rendering them unsaleable. Everyone reported damage ranging from 30% -70%. One such farmer who made his way to his fields with some trepidation was Jasbir Singh Sandhu, a respected farmer with 55 acres under wheat in the village. The experiences of his neighbours had made him a worried man. His only hope was that since his fields were unlikely to remain waterlogged, there was a chance he could salvage at least some of his crop if his the weather remained sunny till harvest time.
However when he reached his fields, he was amazed. His fields stood tall and straight amid scenes of surrounding devastation apparently unaffected by the rains. He had used just one of the elements of our STEP System in the field and these were Regalis Granules. Then his eyes fell on a small portion of his fields which had been stunted due where he had applied both Regalis Granules and Biovac. To his surprise this area had become even better than the rest of his field.
He uprooted a few plants to understand the reasons behind this apparent miracle. He found the roots had developed much better and the individual tillers appeared stronger. The number of tillers also appeared to be slightly more than his neighbours'. These differences though small, but working collectively had protected his crop from sustaining the same serious damage that had hit his friends and neighbours' crops.
When harvests were complete, he reported he had achieved an average yield of 5 tons per hectare, far more than the 4 tons he was accustomed to in the past and much higher than the yields achieved in neighbouring plots. His field has been visited by many farmers from his village and they have understood how a system that relies on gentle, eco friendly products can deliver such lasting value. Truly a case of Mother Nature helping those who help Her.