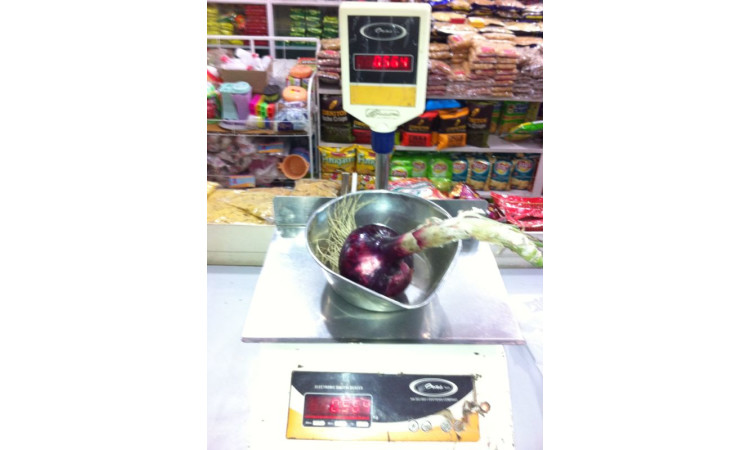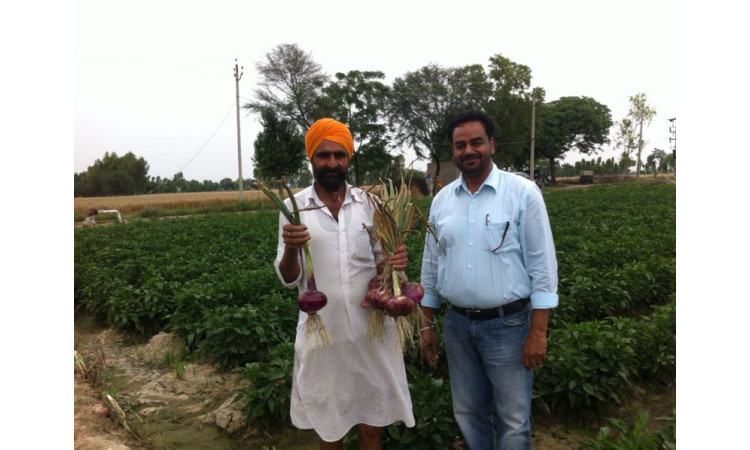 Gurmail Singh of village Lalliana , near Rama Mandi in Punjab had been using our products on capsicum for the last 1 year, he had come to develop a high regard for the company and our products Biovac, Regalis granules, Ek Boond, Helios, Bheema and Regalis Liquid which had enabled him to raise the quality and production of his capsicum.
Knowing that these products works well and impressed by the vigorous growth of the roots of his capsicum crop, he decided to experiment with onions which he had planted between rows of his main capsicum crop. To his utter amazement, his onions grew beyond his wildest dreams. The green onions he was harvesting were larger in size and tasted much better as a green vegetable, these fetched him a premium of Rs 3 –4 per kilo, about 30% higher than the market rates for a normal crop.
When the crop matured, he was stupefied, where the normal sized onions weigh about 100–125 grams each, the onions treated with Regalis granules and Biovac reached an unprecedented size of 564 grams each. He showed off his prized onions to the Sequoia team, and sure enough we were amazed, we had not seen anything quite like this before.
Gurmail Singh is so happy, that he now plans to grow onions as a stand alone crop next time.